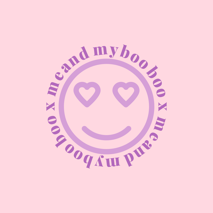 Created By:

me and my boo boo

Collecting for:
Be kind to your mind
Vi vill stödja suicide zero eftersom psykisk ohälsa blir allt vanligare, speciellt bland unga. Då vi själva har förlorat nära och kära på grund av detta så är det extra viktigt för oss att kunna bidra. Genom vårt smycke "be kind to your mind" så skänker vi 50 kr per sålt armband. Armbandet går att köpa på vår webshop.
https://meandmybooboo.com/products/be-kind-to-your-mind-bracelet
Utöver det så kan man självklart skänka valfri summa direkt till denna insamling.
Tillsammans hjälps vi åt att förebygga självmord och förhoppningsvis i framtiden minska psykisk ohälsa i Sverige.
Denna insamling är framförallt till minne av Melker, som lämnade oss 2018. Älskad och saknad för alltid ♥️
Har du någon specifik person du tänker lite extra på när du bidrar till denna insamling så dela gärna en tanke för den personen nedan.
Donate
me and my boo boo donated 500 kr
Anonymous User

donated

100 kr

Me and my boo boo

donated

500 kr

Anna-Clara Söderbaum

donated

500 kr

Vill på något sätt bidra till att få människor att må bättre. Gåva initierad av me.and.my.boo.boo

Nanna Fyhrquist

donated

300 kr

Det här är så viktigt - tack att ni tar initiativ!

Me and my boo boo

donated

500 kr